Final project
It's been three months since you began the Foxsy Watercolor Academy, and you've accomplished a lot. You should be proud of yourself — just getting here is a major achievement. But there is one final challenge for you, if you dare take it on.
For your final project for the Watercolor Academy, you have one objective: create one painting from scratch using the fabulous new skills you've learned.
This painting can be as big or small as you like, and of any subject that interests you.
If you need some help coming up with ideas, try the Roll for Inspiration course!
Once you have completed your painting, snap a photo of it in good lighting and submit it!
For bonus points, submit the photo you took of your first project so we can see your growth as an artist!
---
Get Real Support: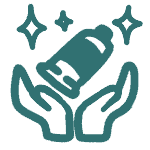 Join Monthly Q&A:
Dec 20th at 3 PM CST
Join an upcoming monthly Q&A to ask any questions you may have and interact directly with a Foxsy Creative Pro!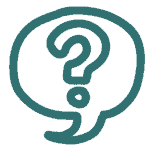 Creative Support:
We're here to answer your questions.
If you've got a question, just submit a creative support request and our team will get back to you ASAP. Technique, mindset, anything.