Intuitive Art: Loosen Up And Break Creative Block
Total Run Time:
40 minutes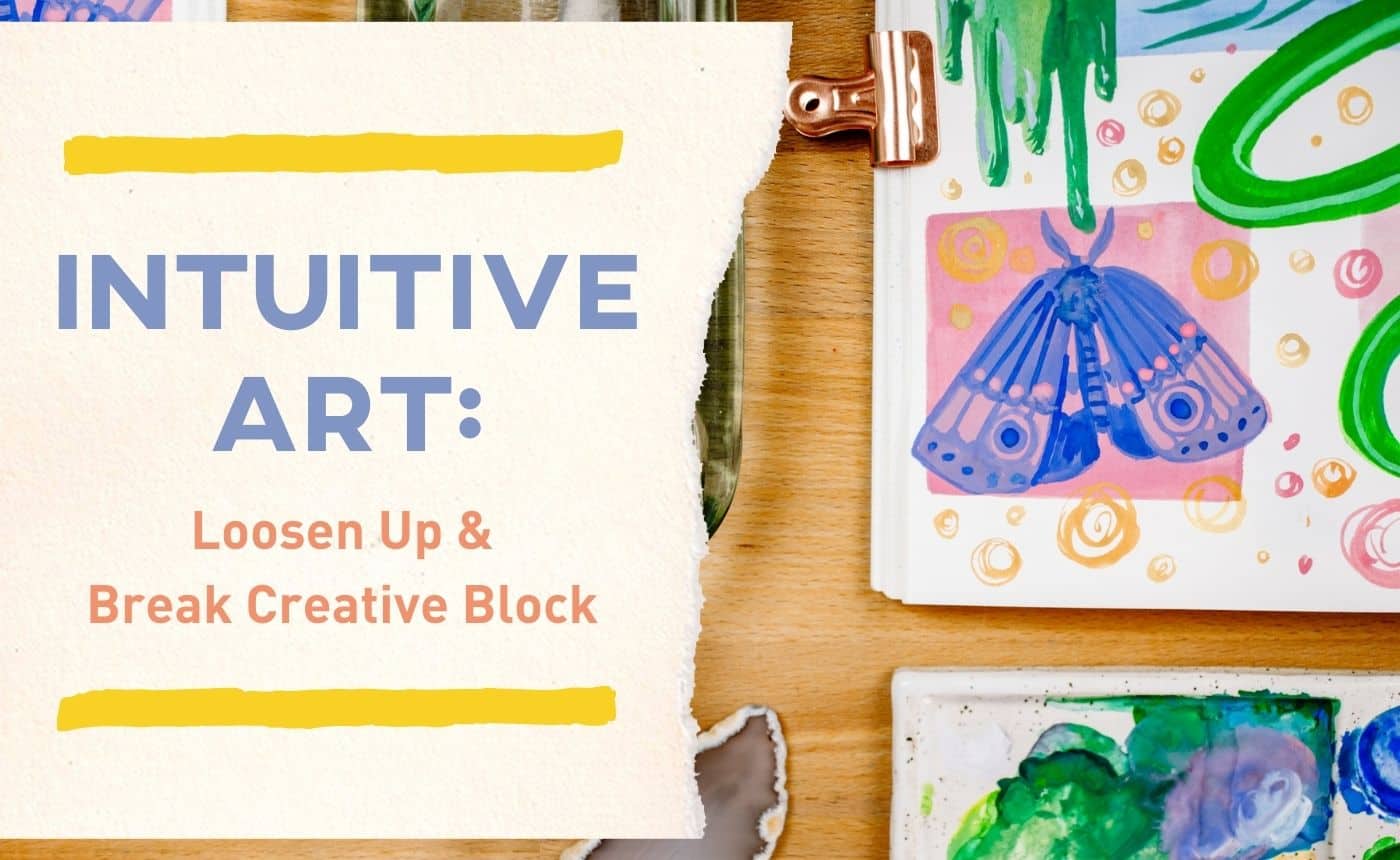 Course Description:
Whether you've been making art all your life or you just started trying your hand at drawing for the first time, it's easy to get stuck with your art. You can feel hesitant about drawing your ideas or simply not have any inspiration to get you started! The best thing you can do to break out of this rut is to take art less seriously and just make something.
In this course, you'll learn how intuitive art will allow you to get your hand moving and your creative gears turning. I'll explain this technique in detail, showing you why it works and how to do it yourself. In addition, I'll give you 13 easy tips for filling up your page without too much fuss. Finally, I'll show you these techniques in action, showing you how to sidestep inspiration and just get to the good part – making art!
What's In The Course?
Course Level: Beginner
Run Time: 40 minutes
What You Will Learn:
Supplies You'll Need:
Demonstration:
In this course, you'll learn everything you need to know about creating intuitive art. Paint along with instructor Shelby Abrahamsen as she demonstrates this creative exercise from start to finish: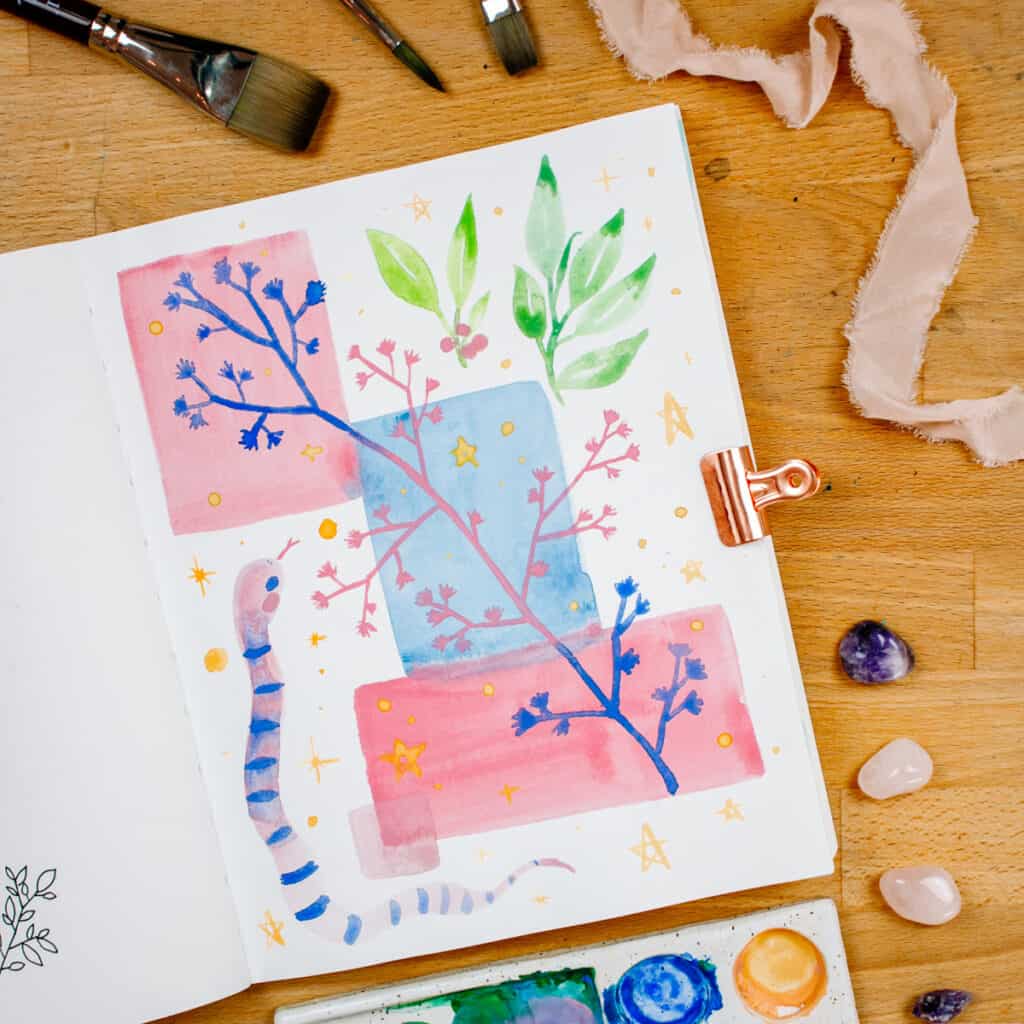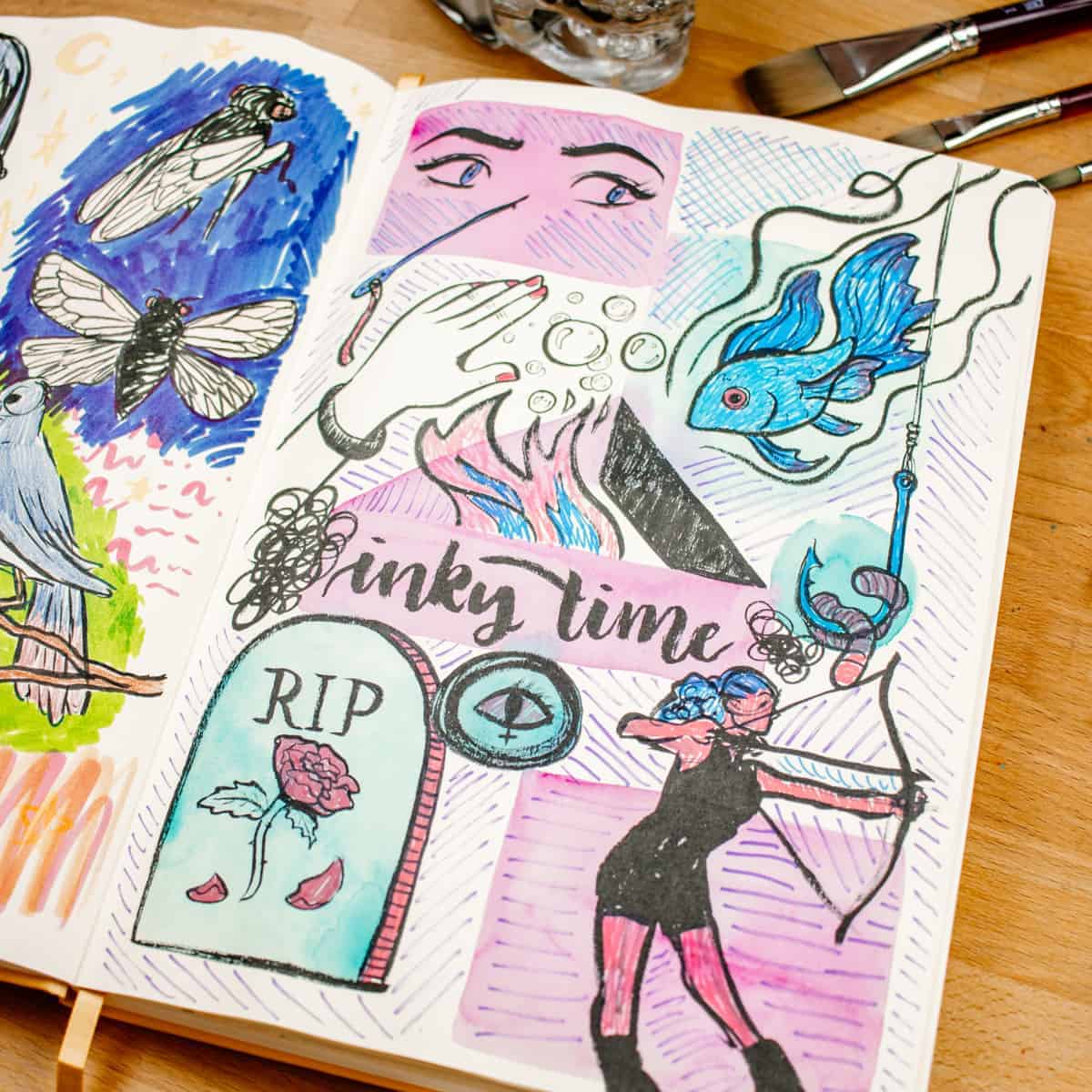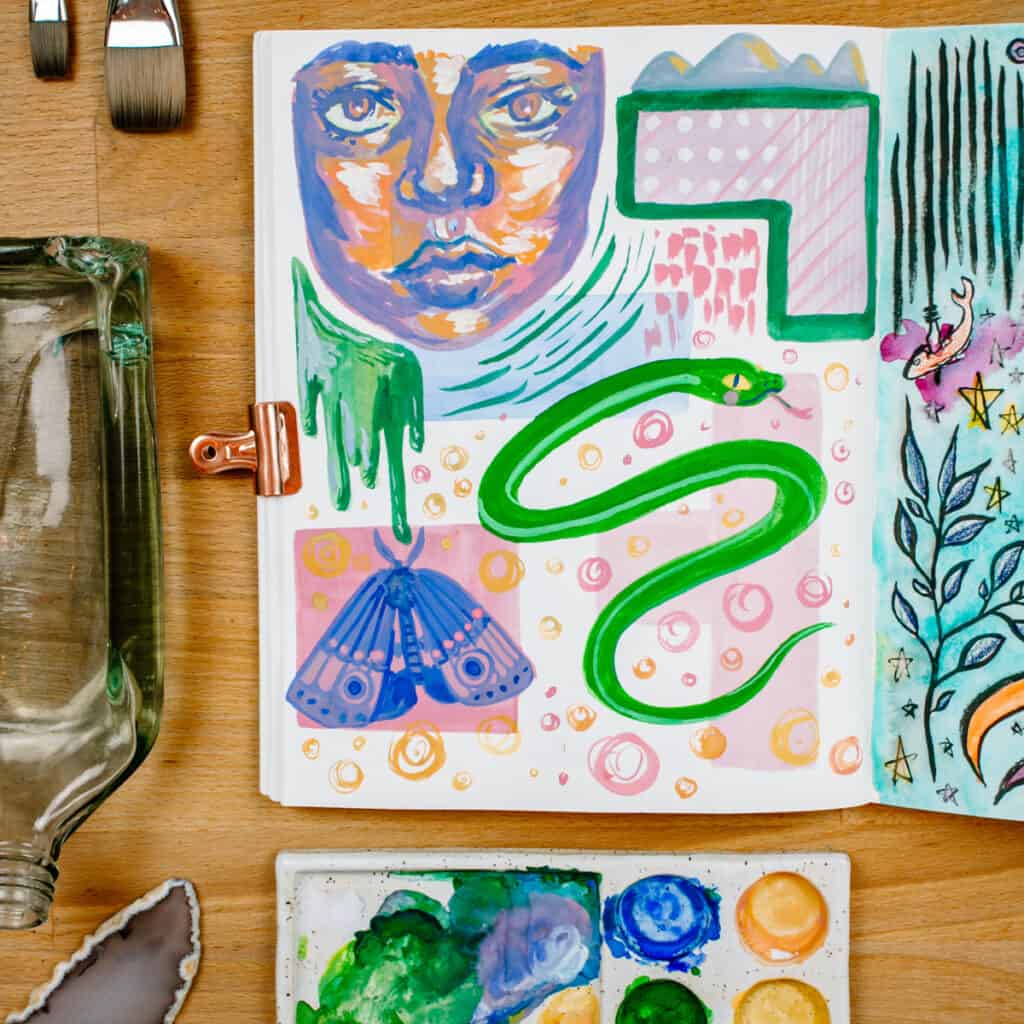 Meet Your Instructor: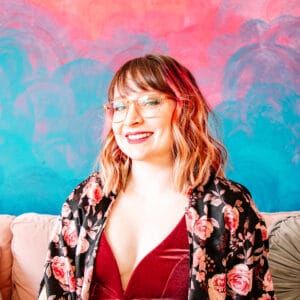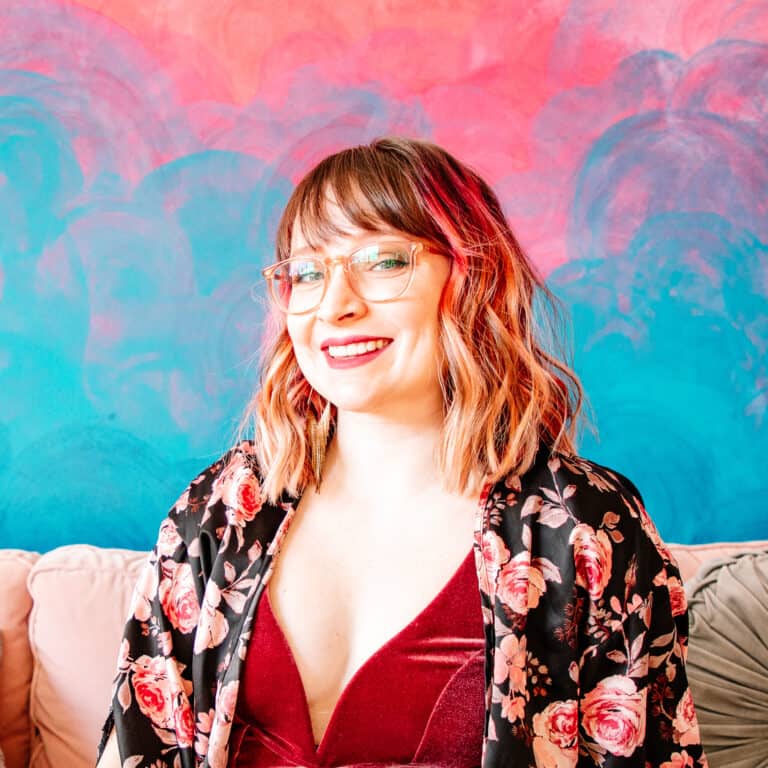 Ratings and Reviews