Unlock the Magic of Watercolor Layering: Create Depth and Intensity in Your Paintings
Total Run Time:
50 minutes
Course Description:
Step into the enchanting world of watercolor layering with artist Miranda Balogh as she unlocks the magic of layering to craft stunning, translucent paintings that leap off the page.
Dive deep into the art of color blending as you combine primary colors to conjure captivating new shades like radiant oranges and lush greens. Discover the secrets of creating dimension in your artwork using a single pigment, adjusting the paint-to-water ratio to achieve a spectrum of lighter and darker tones.
Throughout this immersive class, Miranda will generously share her insider tips, including the artistry of working from light to dark and the wonders of experimenting with diverse pigments and brushes for a tapestry of breathtaking effects. Bring your artistic visions to life with Miranda's expert guidance and a palette of newfound techniques.
What You Will Learn:
Supplies You'll Need:
Meet Your Instructor: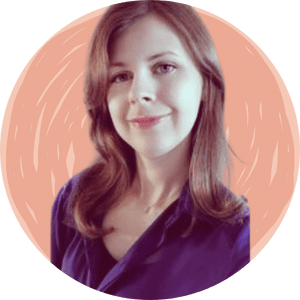 Miranda Balogh
This Is A Live Class Replay:
This is an edited replay of a Foxsy Live Class. If you're interested in interacting directly with instructors, check out the upcoming Live Class schedule.
What's In This Class?
Course Level: Beginner
Run Time: 50 minutes
Ratings and Reviews